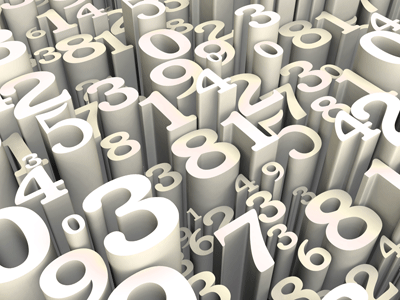 Here on our blog, we often contrast the differences between traditional marketing and inbound marketing. Traditional marketing refers to the marketing methods that dominated the past, such as yellow pages advertising, TV/Radio commercials and newspaper/magazine/billboard ads.
Inbound marketing, of course, refers to using the internet as your primary marketing tool, with your business' website as the hub for your marketing efforts. You use keyword-laden content to attract visitors to your site, and then you turn them into leads.
As an inbound marketing agency, you can guess which side of the argument we fall on. From experience and through working with clients, we know that inbound marketing is worlds ahead of traditional marketing, and is the best way to generate leads in today's digitally dominated economy. But you don't have to take our word for it: we have the hard numbers to back it up.
Let's compare the two, using those numbers:
Traditional marketing
30 – The percentage decline in yellow page usage from 2002-12 (the last year these numbers are available). Although more recent official figures are not available, rest assured that usage has continued to plummet.
12 – The length, in months, of the average yellow page contract. If the yellow pages only come out once per year, why do you have to pay for an annual term?
20 – The percentage of traffic yellowpages.com has lost in 2014 alone (a drop of nearly 4 million visitors).
7.7 billion – the alarming amount of money spent on yellow pages advertisements in 2012. That amount is expected to drop more than 20 percent by 2017.
5 – The number of years until the last yellow pages book is printed, according to a panel of marketing experts. Only one expert predicted the yellow pages would last longer than 10 years, and even he predicted the last edition would be printed no later than 2033.
Inbound marketing
44 – The percentage of online shoppers who start the shopping process with a search engine. Inbound marketing, which utilizes keywords to rank highly in search engine results, is the perfect strategy to capitalize on this.
$346 – The average cost per lead for traditional marketing methods in 2012. Contrast that with just $135 average cost per lead for inbound marketing (a difference of 61 percent).
95 – The percentage of B2B companies that say they use content marketing.
58 – The percentage of Americans who use a smartphone every single day. Inbound marketing will allow you to appeal to those mobile users; traditional marketing won't.
277 million – The number of internet users in the United States in 2014. That total represents 87 percent of the American population. That's the size of your potential visitor pool with inbound marketing.
59 – The percentage of Google users who use the search engine to find a local business every month. Of those who conduct the search on a computer or tablet, a third will visit the business within a day. If the search is conducted on a smartphone, a whopping 50 percent of those searchers will visit the store by the next day.
1.2 million – the number of Google searches that have been conducted in the time it took you to read this blog article.
The numbers don't lie. No matter what metric you want to use (overall cost, reach, cost per lead), inbound marketing is cheaper, more efficient and more effective than traditional marketing methods.