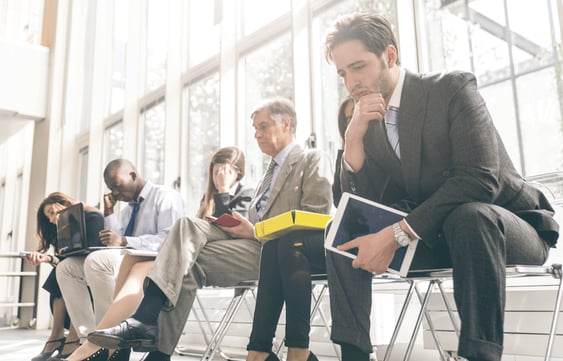 HubSpot is becoming synonymous with all things related to inbound marketing. The inbound marketing software platform that HubSpot offers can help businesses of all sizes create, publish, and measure the effectiveness of content. The platform is robust and can take a significant amount of time and energy for you to learn and use all of the features to their highest potential. If you do not have the resources available to develop and implement your own inbound marketing plan through HubSpot, you can work with a HubSpot Partner that has experience with the platform.
What can a HubSpot Partner do for your business?
A HubSpot Partner can provide your business with whatever level of support it needs. Some of the ways they can assist you include help with choosing the right version of the software, assistance in launching the platform and help implementing your marketing strategy. The Partner you choose will depend partially on how much and what type of help you need.
The size of your business will also come into play when you choose a HubSpot Partner. If you are a solopreneur with an email list of one hundred, you will need a different level of support than a bigger business with an email list in the thousands. A HubSpot Partner that is a good match for your company will be able to help you with the unique needs of your business.
What should you look for when choosing a HubSpot Partner?
Look at the track record the Partner has with current clients. One way to gain an understanding of a Partner's overall success with clients is to look at where they fall on the HubSpot Partner tier structure. The tier structure is based on several factors including client longevity and success. Long term clients have a positive impact on tier rankings. The success level clients have had with HubSpot also has a positive effect on tier rankings. In addition, Partners have to achieve a certain level of certification, through HubSpot academy, to obtain a tier classification. So, the fact that a Partner has any level of tier classification is evidence that the Partner is actively working to provide results for their clients.
Ask the Partner for client case studies and examples of websites they have designed. When you take some time to look through the real world work of a Partner you will gain a deeper understanding of what the Partner can do for you. On the other hand, after looking through the case studies and websites you may realize that they are not a good match. You are going to have a long term, working relationship with the Partner so it is essential to make sure they will be able to meet your needs and expectations.
Inbound marketing is an essential part of developing an online presence that attracts potential customers and converts them into actual customers. HubSpot's marketing platform is full of resources to help you develop and implement a successful inbound marketing strategy. Working with a HubSpot Partner can provide you with the additional guidance and support you need to make the most effective use of the platform.