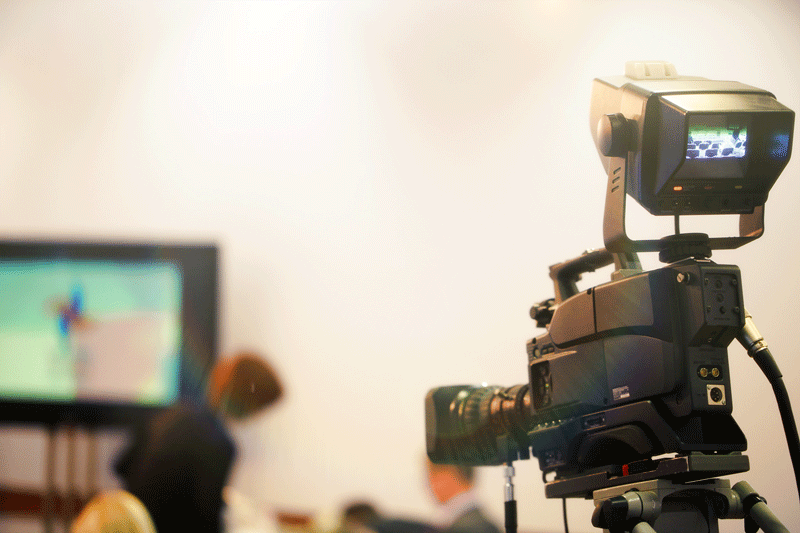 You've heard about how important it is these days, how it can transform your marketing efforts, how it is changing the game, but what is content marketing really? The Content Marketing Institute's definition is:
"a strategic marketing approach focused on created and distributing valuable, relevant, and consistent content to attract and retain a clearly-defined audience – and ultimately, to drive profitable customer action"
Basically, it is when a company creates some sort of content, such as blogs or videos, with the goal of informing its audience, which in turn might get them to become customers. This isn't advertising or selling. It isn't buying views but rather earning them. Content attracts consumers instead of trying to trick them into clicking an ad or watching a commercial.
Purpose
People, in general, don't like to be sold to, and traditional marketing has often ignored this fact. Content and inbound marketing attempt to combat this by focusing on what the audience actually wants. If you were in the market for a new home, would you rather watch a 30 second ad for a real estate agent, or read an in-depth, step by step guide on how to get the lowest mortgage rate?
Probably the second option, right?
There is a reason that content marketing is the fastest growing marketing strategy. We hate ads but still want to buy things. The only way for companies to thrive is to adapt to the needs of consumers. In the old days, it might have been enough to buy some space in the Yellow Pages, but it is time to transition to digital marketing.
Creating excellent content shows potential customers that you care about what they want and are willing to help. It builds trust and credibility, which are both invaluable and easy to mess up. Content also works to expose more people to your brand. As opposed to advertisements, which are often location targeted with a short lifespan, great content can reach a global audience and last for years if it is exceptional.
The purpose isn't solely for the people (although that is a major part of it). Creating content can also help your business rank in search engines and build your social media following. The more people searching for content, the more likely it will rank for relevant terms (assuming you have all the good SEO techniques in place). Additionally, the more interesting your content, the more likely people will share it on social media sites.
Examples
Now you might be wondering, what does "good" content even look like? In my mind, it should be relevant to the audience, interesting, and work to achieve some goal, such as increased awareness, more leads, brand promotion, etc. Here are some great examples in a variety of mediums.
Video
Video is growing in popularity, and many brands are using it as a marketing tool. These aren't your typical commercials you see on TV. Companies are producing thoughtful and creative videos to promote their products or services. They are using humor, expertise, and/or anything else at their disposal in the hopes of going viral. If used well, video can propel your business forward. Take Dollar Shave Club, for example, who spent $4,500 on their debut video, which instantly blew up and caused their website to crash from the flood of traffic. They ended up with 12,000 new subscribers that day and 3 million views (As of today, at 22 million). (Source)
Another brand using video as a content marketing tool is GoPro. This camera company is very successful and is a great example of user generated content. They have a page on their website solely focused on videos. It is a mix of fan videos and GoPro sponsored videos. They also feature a "Video of the Day" on the page, which is a smart way to encourage customers to post their own videos.
Blogs
An excellent idea if you are getting started with content marketing is to start a blog. It is a great place to post information for your consumers, share helpful tips, answer questions, promote your company, and build an audience. It seems like most big and small businesses have their own blog these days, so there are plenty of examples out there. Vacation rental giant AirBnb has a super helpful blog that covers topics relevant to the industry. They put out very popular "local lists" for different cities, highlighting the best things to do, which can also be downloaded as a pdf!
Another example is the Disney Parks blog. There you can find all sorts of articles on almost every topic you can think of. As a global brand, there is so much information and news that they share on a daily basis. It is a great resource for company insights, tips and tricks, and fun content. Not only is it informational, but it helps fans stay connected to the brand.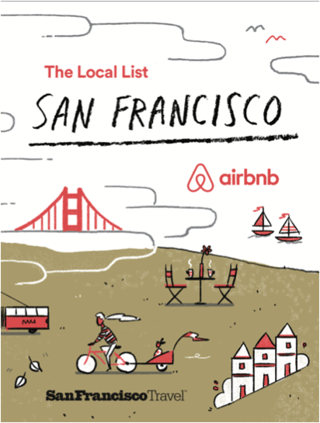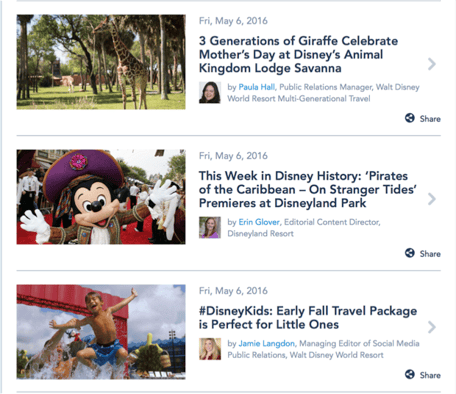 Social Media
Content is often the force behind successful social media accounts. You can promote your blog posts, your website, any content offers, or anything that comes to mind. On sites like Instagram, which are photo based, great visual content is essential. Similarly, on Twitter where you have just 140 characters, visuals are incredibly important. A source of inspiration for quality photos is glasses company, Warby Parker. Their Instagram has 244,000 followers for good reason; they consistently share awesome pictures, such as their popular dog series #warbybarker (seen below).
Nike is another brand that uses social media and visual content as part of their marketing strategy. Their Instagram account has over 45.4 million followers (!!!) and features top notch photos and videos promoting their products. There is a cohesive feel to the account, and you can tell who their target audience is very quickly.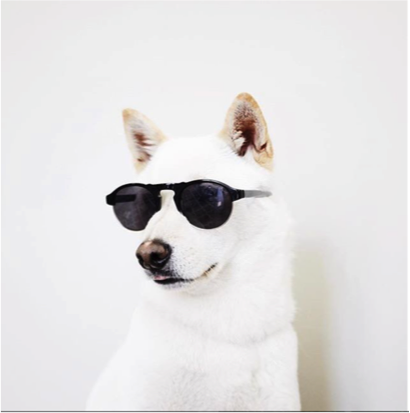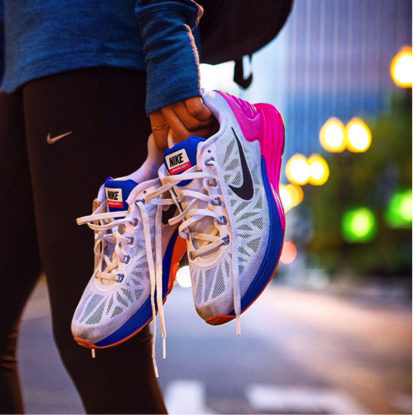 Final Thoughts
Hopefully, through these examples, you can see how content marketing can help a company and maybe how it can help your company. You probably don't have the same budget as giants like Disney or Nike, but great content doesn't have to cost a fortune. As you saw through Dollar Shave Club, one video can make all the difference.
Think about what your customer would find engaging and entertaining. Do you think they want videos, eBooks, blog articles, or maybe something entirely out of the box? The great thing about content marketing is the ability to be creative.
Overall, you shouldn't be trying to directly sell anything. Content marketing is not a sales pitch; it should be part of a much bigger picture. The question at the front of your mind should always be: What do you customers want from you?