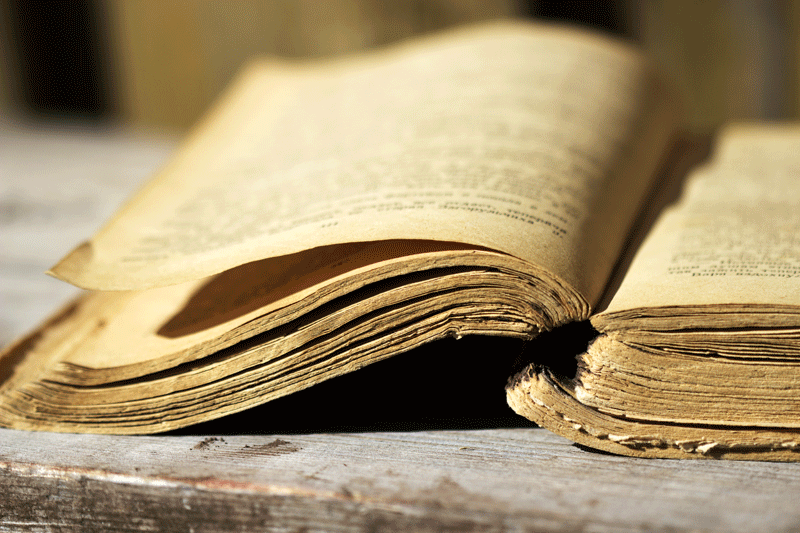 It is a rare occurrence if you see the Yellow Pages book on anyone's doorstep anymore, and seeing someone actually using one would be like spotting a unicorn. In our high-tech world, there is just no need for a book of ads anymore. People do everything they can to escape advertisements, and if they need a phone number, it is easier to just do a quick Google search. There is simply little place for the Yellow Pages in your marketing strategy. However, that doesn't mean the company is just going to roll over and die.
Yp.com continues to function as a business directory and review site. It has even recently partnered with the Better Business Bureau (BBB) to "make finding great businesses even easier." The site also offers advertising opportunities and lead generation services in its attempts to stay afloat. However, if you are tired of wasting thousands of dollars paying for very few leads, you should definitely look into the world of digital and inbound marketing.
It's Time to Cut the Cord
If you have only worked with the Yellow Pages, it can be scary to move on and try something new. We are creatures of habit, but think about your business and whether or not it deserves better. Break free of the Yellow Pages! Stop spending money for ads in the print book that nobody even pays attention to anymore. Imagine all the things you could do with the money you would save. There is no reason to keep throwing your hard earned cash down the drain anymore.
Maybe you don't want to use the printed products anymore, but you are considering partnering with YP.com. Take a look at the Consumer Affairs website for their business. Out of 131 ratings and 533 reviews, YP has an overall satisfaction rating of 1 out of 5. Here are some recent reviews of the company:
"The Yellow Pages are long dead. YP.com should be buried with them in the landfills they overflowed. They were an evil company to start with, they have only gotten worse." (Roy, 3/26/16)
"This company did not deliver what they promised. They promised to deliver leads to my company. The representatives and customer service is terrible. Do not let this company take advantage of you." (Golan, 1/29/16)
"YP Marketing Solutions is awful. I'm part of a small business. My company has been with YP for over 6 months now and it has not produced a single lead for us. Once you tell them you want to cancel they just ignore you, to continue taking your money. YP is a business of lies and deception." (NY 12/9/15)
As you can see, YP's customer satisfaction has suffered. Their internet products will disappoint you at best and rip you off at the worst. Even if you have a long relationship with the company, know that there are much better options out there. Don't feel obligated to stay with something that isn't working. The health of your business should always be the top priority.
Move On to Something New
You want to abandon the Yellow Pages, but where will you go? Consider how you and people you know search for new businesses. Your answer is probably simple: The Internet. Go where your customers are! Sticking with the Yellow Pages is like moving your business store front to the back alley at the edge of town that nobody visits or goes near, but transitioning to digital marketing is like opening a new shop right downtown where there is endless foot traffic and excitement.
Your close competitors are likely already marketing online, so why aren't you? Break the habit of throwing your advertising money at something that isn't performing. Digital or inbound marketing is not the future, it is the now.
What is Digital Marketing?
Digital marketing goes by many names and includes many types including inbound marketing, content marketing, online marketing, and even more. All the terms basically encompass the same idea, which is the promotion of your business online.
The idea behind inbound marketing is to bring "in" potential customers rather than pushing "out" intrusive advertising that nobody cares about. The focus is on attracting the right customers who care about what you have to offer. Traditional advertising tries to get everybody to notice, while inbound marketing targets only the ones who matter.
What Strategies Does Digital Marketing Use?
There are many different techniques that online marketers utilize to capture leads, promote your business, convert customers, and help grow your company. It all depends on your goals and what you are comfortable with, as well as your skill level (if you are doing it yourself) or the ability of the agency you are working with. Here are just a few:
Website and Search Engine Optimization
This is often a crucial part of any digital marketing campaign. Your website is an important part of the process because this is where customers visit to learn about you and decide whether or not to buy. Your website should have your contact information so people know how to reach you, and it should detail exactly what your business does. Additionally, because of the popularity of smartphones, your site should be optimized for mobile devices.
Search Engine Optimization is the second part of this because once you have your website set up, you want people to be able to find it. With something like a billion websites out there, your site can end up completely lost in the void if it isn't optimized for search engines. This includes things like targeting keywords, earning valuable links from other sites, and the architecture of your pages.
Content Creation
Creating high quality content is a major part of inbound marketing. Content is what drives people to find your business. People will actively search out things that interest them, and if you are creating those things, you are in a great position. This includes things like helpful blogs, infographics, viral videos, eBooks, and more. Consider the problems that people in your industry face and create content that helps solve those problems.
Social Media
Facebook, Twitter, Instagram, and other platforms account for almost 30% of all daily internet activity (Source). With each site boasting millions or billions of users, it is crazy to ignore the marketing potential. It is free to set up an account and free to post. There are also opportunities for advertising or promotion, but often times, just having an active presence can be enough. You can connect with your customers and show people another side to your business.
Comparing the Cost
The Yellow Pages charges obscene amounts for both their print advertisements and their marketing "solutions." It is hard to give one exact figure since it varies depending on a variety of factors, but many report paying over $1000 a month for online ads and others describe spending tens of thousands a year. The cost might be justified if there was any return, but there doesn't seem to be one.
In contrast, digital marketing can be done completely on your own. If you are just starting out, you can build a simple website on any number of sites and start a basic blog. The best thing about inbound and digital marketing is that the benefits only grow over time. The more pages you add to your site, the more likely that you will start ranking in search results. The longer you use social media, the more likely your following will grow, and so on. These things don't disappear when you stop paying! The Internet is an integrated part of most people's lives, so isn't it time you join in too?