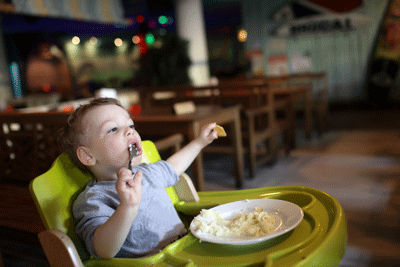 I'm going to probably really date myself when I tell you that I remember a time when the yellow pages was the first place, if not the only place, to look for any type of a business or store. It served another excellent purpose as well, at least if you grew up in a big city, like I did, where it was a huge volume: as a booster seat to help the littlest kids in the family reach the table next to the adults. And if you've been in business for a long time, you may very well have been doing a considerable amount of yellow pages advertising over the years.
You may be getting the feeling that it's no longer working for you. And you may also be starting to pick up on the vibe the yellow pages advertising is a thing of the past, a dinosaur in the digital age. And yet, those advertising salespeople can be very persistent, and they're always coming up with new incentives to get you to re-sign your contract. But does it make sense to keep it up? Here are a few ways you can tell:
Are you getting the ROI you expect?
When we talk about advertising dollars, we really need to look at the ROI (Return on Investment). Wise business owners always make sure that they're money is being spent effectively, and in advertising, that means getting the results you're looking for. Are you getting business from your ads? Do you even have a way of tracking how many customers found you through your yellow pages advertising? If not, it may be time to look at other channels in which to spend your marketing dollars, especially when there are alternative methods which will give you the sort of metrics you need to really track your ROI.
Where are your potential customers located?
Yellow pages advertising isn't cheap, no matter how the salespeople pitch it to you. And if you're not a multinational corporation, you probably don't have the advertising budget for more than one or two local phone books at most. And if you have the type of business that serves clientele in several counties, or if you're looking to get online orders, those localized ads just aren't going to cut it, are they?
Who are your potential customers?
The use of the yellow pages to find businesses continues to shrink, as more and more people turn first to the internet to find a business. Even when looking for a local business, 70% of households now use the internet. But, perhaps more importantly, the subset of those who still turn to yellow pages advertising is becoming an increasingly specific niche. The elderly, and those in rural areas. If you're target audience is more in the 18 to 49 range, they're probably not going to find you in the phone book.
When did you last use the yellow pages?
Honestly. When was the last time you looked for a business in that huge book? And, for that matter, did you even bring it in when it was dropped off on your doorstep, or did it go straight into paper recycling. And is it even that formidable tome I remember from my childhood? I know my local yellow pages have shrunk to a fraction of their former size, which should tell you something as well.
After reviewing these questions, consider whether your yellow pages advertising dollars are really well spent. I suspect you'll find better channels to market your business, and use that old book at your next family event to get the little ones up to the dinner table.