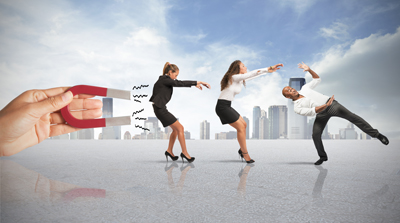 Gaining valuable leads for your business can take quite a bit of time, energy and effort on your part. Luckily, finding new leads results directly in new business, which makes it well worth everything you have to put in. Knowing where to get started when it comes to lead generation can feel a bit overwhelming, so take a look at the tips below to help you jumpstart your efforts.
Develop a Solid Keyword Strategy
In order to target the buyers you need for your business, you must know who they are, what they are searching for, and how they are going about conducting those searches. Once you have answered these questions, you can select the keywords you wish to focus on. By including these specific keywords in all that you do online, users will find your pages in their online search results for those particular words or phrases.
Make Things Easy for Your Visitors
Make it simple for your online visitors to find what they need. Tell them exactly what they need to know, and guide them easily through your site. Create a clear path to the content offers they are searching for. Provide as much detail about offers as possible, and give simple instructions on how they can collect what they came for.
Create Effective Landing Pages
Your landing pages have a big job. They need to provide every bit of relevant information that they possibly can for whatever offer they include, and they need to effectively gather the contact information from visitors that you need. For every landing page you put out there, you need to make sure it does what it is intended to do. These pages should be easy to navigate, have a clear message, and include a capture form.
Publish Quality Content
Without great content your online efforts, and in reality your entire online presence, will suffer. Valuable content is the number one thing you have to offer your online visitors, so make sure you spend adequate time developing the content you know they want and need. The more consistently they find this content on your website and blog, the more they will begin to view you as a helpful resource for future needs.
5. Take Advantage of Social Media
Your social media sites are yet another avenue where you can promote your brand and interact with past, present, and future customers. Engage with followers often, both by posting informative articles and helpful links and by asking intriguing questions that will drive interactions. In all that you do, lead viewers back to your blog or website where they can engage with your business further.
6. Create Multiple Offers
You aren't targeting one specific buyer at one specific place in the buying process. If you're doing it right, you will have multiple target buyers at all different stages of the buying funnel. Create your offers accordingly.
7. Always Include a Call To Action
Not only should you include a call to action (CTA) in your content offers, but you should also make sure they are a part of every blog article and social media post you publish. Drive your viewers to move from your blog, Facebook, or Instagram on to your website to find more information. Once they have arrived at your site, include yet another CTA that will lead them to collect on a content offer or sign up for a newsletter. The more you can keep them interacting with your brand, the better.
8. Track Your Progress
You won't know what works and what doesn't if you aren't regularly checking your metrics. Measure views and conversions for each individual article, content offer, social media post, etc. From this information you can determine what type of content you should post in the future, and what you should probably stay away from.