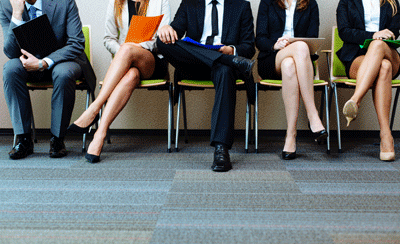 Inbound marketing is an exciting and incredibly effective marketing strategy, but it does have a pretty specific formula. Your website becomes the central hub of your marketing efforts as well as your most powerful sales tool. You use keyword-laden content to attract ideal customers, and then use more content to turn them into leads. No matter how customized or different your marketing campaigns are, if they are part of an inbound strategy, they will always do the things mentioned above.
Managing all of that alone is quite a tall order, especially if you don't have experience in this arena. Thankfully, that's why inbound marketing agencies exist – to help those who want to revolutionize their marketing, but lack the means or expertise to accomplish it. And if you're working with a strong, professional inbound agency, they can definitely create fantastic inbound campaigns for you; as long as you choose the right agency.
Need help making a selection? You've come to the right place. Here's what you need to know when hiring an inbound marketing agency:
How long have they been in business?
We're not looking for a specific number here, it's more about a body of work. If the inbound agency was just founded two months ago, that's probably a little too new to be trustworthy. And be on the lookout for traditional marketing agencies who have only recently switched to inbound; sure, they've been in business for a long time, but how long have they been working with this specific strategy?
What does their portfolio look like?
Now we're looking at the achievements of your agency. What have they done for their clients? What kind of results have they achieved for them? You also want to look for evidence that this agency knows marketing, regardless of the type of business. Do they have multiple clients from different fields? Have they shown an ability to adapt?
Do they provide analytics?
Analytics are essential for determining the success of your marketing efforts. Without analytics, we have no idea how our efforts are performing. So ensure your agency will provide analytics and be willing to explain them to you – it's not your responsibility to understand the numbers. That's what the agency is here for.
Will they always be available for you (within reason)?
We pride ourselves on being attentive and responsive here at Rhino – if a client reaches out to us, we want to respond immediately and address the issue. We serve at the pleasure of our clients, and your inbound agency should operate the same way. If you ever have a question, concern or request, your agency should be willing and ready to respond.
What do their clients have to say?
You should ask your agency to show you some testimonials or put you in contact with previous clients – if they're proud of their work, they should have no qualms about doing so. But even if they don't provide testimonials, don't be afraid to reach out to previous clients yourself. Ask if they're happy with their decision to hire the agency, and about the quality of service they've received. Because who can give you a better understanding of an agency's performance than the clients themselves?