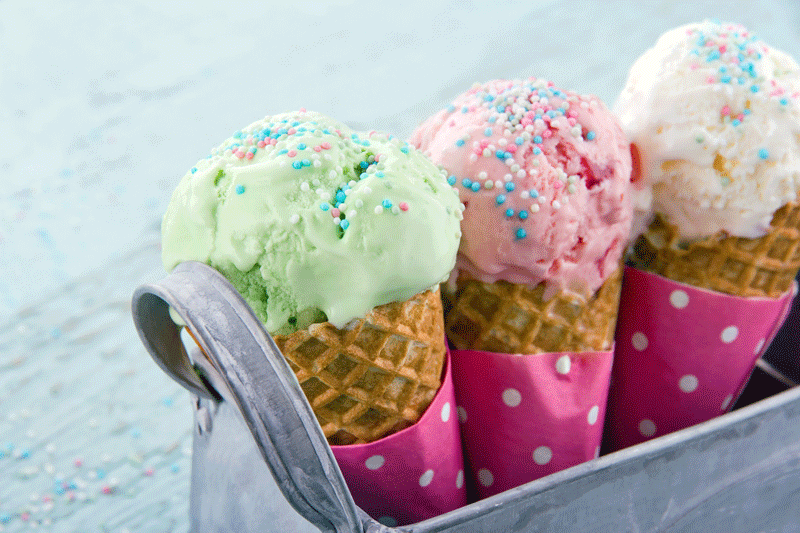 If you follow our blog, you have already seen us cover the importance of blogging for businesses (The reason for blogging and 15 stats that prove your business needs to be blogging). There are many articles that go into the why, so I will be discussing the how. It is not enough to know that you should be blogging; you also need to know where to go from there. Business owners who are uncomfortable with writing are likely hesitant to start despite knowing how helpful a blog can be.
After deciding to add a blog to your website, you also need to know what to write about. You could write about anything your heart desires, from your favorite food to your conspiracy theories, but these topics probably won't bring in the potential customers you are hoping for. There needs to be some sort of strategy behind your posts and some type of goal. Do you want to increase overall web traffic to your site? Do you want more people to download your content offers? Are you just hoping for more brand awareness?
Whatever your objective, your blog has the potential to help if you choose the write topics and execute them well.
Keyword Research
It is important to know the relevant keywords in your industry because this is what people are typing in to find you. If you are an ice cream parlor, people are probably searching for "ice cream shop" or "ice cream near me" or "ice cream parlor." Those are very broad keywords that encompass your overall business. Maybe, you specialize in fancy milkshakes, so people might be searching "artisan milkshakes" or "banana, chocolate, peanut butter monster shake."
In order to be found for these searches, your website needs to feature these keywords and be regarded as a trusted, credible source. There are many other factors that go into SEO (search engine optimization), which will affect your ranking, but keywords are a big part of it.
A blog allows you more opportunities to rank for a wider range of keywords.
If our ice cream parlor writes a comprehensive guide to each of its milkshakes and goes into detail about where the ingredients come from and how they created each recipe, then they have a good chance of driving quality traffic of milkshake lovers to their site.
By figuring out what people might type into Google relating to your business, you will have a source of inspiration for blog topics.
Know Your Audience
What would your regular customers be interested in reading about? What about people who have never even heard about your business before but are interested in your industry? Answering these questions will give you some insight into potential blog topics that will bring people to you.
Think about what your customers want and how your business satisfies that want. Ice cream lovers might be bored of the same old vanilla, chocolate, strawberry, but your parlor offers creative and inventive flavors like snickerdoodle-churro or orange-poppy seed. If you regularly release new flavors, you could post a new blog highlighting each one, or you could do preview blogs to hype up new products.
You want to write for your audience. An ice cream parlor probably shouldn't be writing in an academic tone where someone might need a dictionary on standby. Your blog voice should match your reader's as much as possible.
Understanding your customer's pain point leads to great blog topics because, as stated before, your business should be working to satisfy your customers. For our ice cream parlor, customers are craving ice cream, so you should tell them why they should choose you over big names like Baskin Robbins or Cold Stone. Maybe, some customers are lactose intolerant ice cream lovers, and your parlor is the only one in the state offering interesting and delicious lactose-free flavors. A blog post on this could be a major selling point for you and attract many visitors.
Tools to Help
It is very easy to get stuck sometimes with writer's block, especially if you blog multiple times per week. There will just be some days when nothing comes to mind. It will seem like you have exhausted every possible topic and there is nothing else to write about in the entire world. When this happens, it might be time to look for some outside help.
If you use HubSpot, you can use their keyword research tool to see what words you rank for and which words could use a little more help. You can see the difficulty, your current rank, and the monthly search. This can help you figure out what topics could use more articles.
Buzzsumo is an interesting tool, which can help you see how other content is performing based on the amount of social shares. It offers a limited version of its services for free, but it is still helpful to see what your competitors are doing and how content performs. For example, if I type in the topic "milkshakes" which is something our ice cream parlor might write about, I can see that the top article is from Buzzfeed called "This NYC Restaurant Created the Most Insane Milkshakes You'll Ever Eat", and it has over 134,300 shares on social media. Clearly that post was popular and maybe something similar would do well too.
Answer the public is another crazy cool website tool that can help you come up with good topics. It takes the auto suggest results from Google and Bing and presents them in an interesting way, separating the results by questions, prepositions, and alphabetically. If I type "milkshakes" into this one, it gives me 129 questions like "who delivers milkshakes," "can milkshakes help a sore throat," or "who sells the best milkshakes." I also get 104 preposition suggestions like "milkshakes with almond milk" or "milkshakes without dairy." Finally, there 172 alphabetical suggestions like "are milkshakes a good source of calcium" or "milkshakes in a bag." These results give you an idea of what people are already searching for.
Google trends is a good place to go if you want to see interest for a topic and if people near you are searching for it. Doing the search for "milkshakes" again, I can see that interest in milkshakes has increased over time, and it is currently at its highest level. It is very popular in the US and Australia. South Carolina and North Carolina appear to have the highest interest in the topic, in terms of states. Queries for the topic include "best milkshakes," "milkshake recipes," and "milkshakes near me." This tool is a little broader, but it is still useful
Final Thoughts
Put yourself in the shoes of your customers, what would motivate them to seek out your business online, visit your blog, and read a post? There has to be some strong motivation otherwise your writing will just be another page online that nobody reads.
Know your keywords, know your audience, and know where to get help if you need it. Hopefully, if everything goes well and you create some awesome content, you will see an increase in traffic, which can mean an increase in sales!