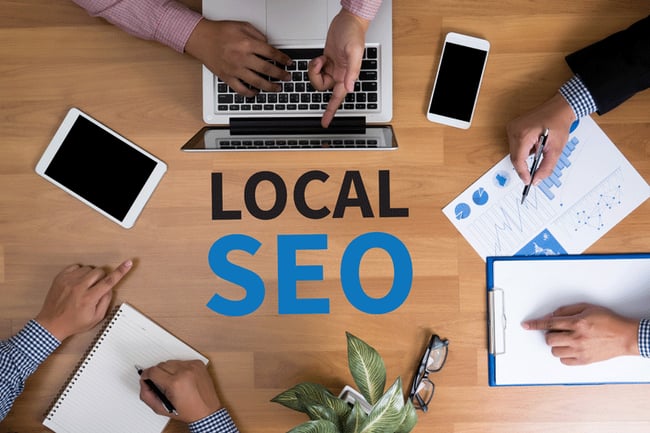 An important aspect of driving visitors to your website is search engine optimization (SEO). When you use an online search engine the sites that show up near the top are likely doing a good job using SEO. Basically, you want to make it more likely that potential customers will find your website. One way to do that is to use keywords related to your business throughout your website. If you have a business that offers products or services to a specific geographical location, you can also use keywords to target local SEO so you attract the right type of website visitor.
Be Specific
The end goal of attracting visitors to your site is to convert them into paying customers. Attracting more traffic to your website can help with that goal, but only if it is the right type of traffic. For example, if you own a pest control company you want to draw website visitors who are having problems with pests in their homes or business. But, if you are not specific with your keywords, you may attract visitors who are looking for something else. The keyword 'bug' may bring in visitors with pest control problems, but it is so broad that it will also attract people who are looking for other types of information on bugs.
One way to be more specific and attract more quality traffic is to use long-tail keywords. For example, instead of simply using the word 'bug' as a keyword, the pest control company can use a long-tail keyword such as 'in home bug extermination.' This phrase is much more specific and will likely result in more qualified visitors to your website. Think about the specific services your business offers and include those in your keyword selection.
Location, Location, Location
When you want to target local SEO it is essential that you include location in your keywords. Think about the way you search for a local service. If you recently moved to Pleasanton, CA and need to find a dentist you do not simply type the word 'dentists' into the search engine. You would likely type 'dentists in Pleasanton, CA' so it gives you results you can actually use. Your potential customers will use the same strategy when they are in need of the services you provide. If you serve more than one area, you can use keywords specific to each location.
Keyword Research Tools
Another strategy for finding relevant keywords for local SEO is to use keyword research tools. There are a variety of tools available depending on your specific needs. There are some basic tools that are free and can get you started on your keyword research. Other tools are more sophisticated and can cost hundreds of dollars per month to use, but they claim to offer superior results.
Hiring an inbound marketing agency is another option if you really want to focus on local SEO for your business. An agency will have people on the team with experience in keyword research and SEO. The marketing agency can focus on this aspect of online marketing and you can spend your time on other parts of your business.