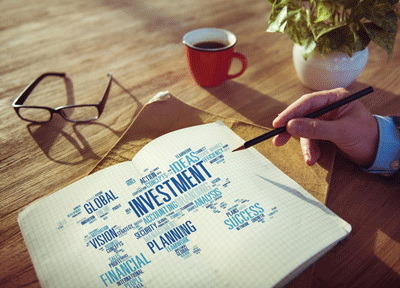 When you run a small business, expenses are one of your primary concerns. You're not running a corporation with capital to burn; you've got to stretch every dollar. So when you consider spending big money on marketing automation software like HubSpot, it probably makes you a bit squeamish.
We have numerous small business clients, and not all of them have been gung ho about HubSpot right off the bat. If you've never run a comprehensive marketing campaign before, you might not think such a subscription is necessary. But today's inbound marketing campaigns can be quite complex, and marketing automation can make the process significantly smoother.
So how can you justify the cost of this subscription service? Here are some reasons why HubSpot's marketing automation software is a smart investment for small business owners:
Saves you a lot of time
Your time is clearly valuable, and small businesses don't have many employees to spare. Well, with HubSpot, you can truly maximize that time. HubSpot will allow you to schedule blog articles and social media posts ahead of time, so you can plan out your campaigns far in advance. Not only that, but once you start generating leads off your website, you can have them set up to be automatically added to drip marketing campaigns.
Additionally, if you decide to use HubSpot's COS (Content Optimization System) to host your business site, every page will be available for editing with HubSpot's WYSIWYG editor. That means making changes will be a cinch, and you won't have to involve any programmers; you'll be able to make the edits yourself.
Helps you track your leads
Another thing most small business don't have: a large sales staff. Therefore, your salespeople have to be adaptable and ready to pick up where others left off. This is made easier with HubSpot's Contact Database. The Database keeps a running record of every lead or prospect you have, automatically logging whenever they visit your site, interact with a page or open one of your emails. Your sales staff can use this information to develop a strategy for connecting with that lead, and since the Database is keeping track of everything, any salesperson can step in and start working with the lead.
Boost your analytics
One of the hallmarks of successful marketing is testing – you have to test all the time. Things like subject lines, email copy and content offers. You have to try different things on a regular basis, and then, most importantly, you have to track the results. Without the results, you'll have no idea how successful any effort or campaign has been. And to track the results, we need analytics.
HubSpot can provide ample analytical information, especially if you build your website on the COS. HubSpot will automatically add tracking tags to pages you create with the software, so you can see complete analytical information for that page. This will allow you to track things like page views, time spent on page, organic website visitors, top performing pages, which CTA's are clicked on the most, which blogs provide the best chance to generate a lead, the analytics are endless. This gives you a clear understanding of what each prospect is interested in on your website. You should monitor these numbers over an extended period of time, so you can better understand how your website is performing (and what kind of things might need to change).