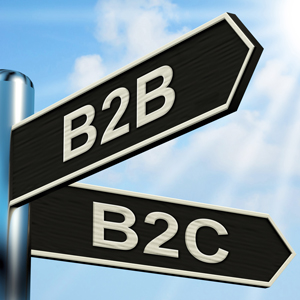 Inbound marketing is an approach that can be valuable for basically any business that decides to take it on. While it may seem more logical that B2C companies would benefit greatly from inbound marketing, the fact of the matter is that B2B companies can as well. The major advantage of inbound marketing is in providing quality content that your target buyer group will find value in – why should it matter if that buyer is a consumer or a business?
Inbound marketing can do many things for your business, regardless of who you sell to. If you haven't already begun focusing a major part of your marketing efforts on the inbound approach, it's time to get started.
First of all, inbound marketing is a simple and effective way to get your business discovered by those who need the products and/or services that you have to offer. By taking the time to follow closely to the inbound marketing methodology, your website, blog, and social media sites will begin to rise to the top of the Google search engine results pages. The majority of people or businesses that go online to conduct research about a purchase they are considering go straight to Google. Ensuring that your pages are some of the first results to be found is one of the best ways to be discovered.
All of the quality content that you develop in your inbound marketing efforts will also lead to greater credibility for your company. The more you post on a regular basis about a particular subject, the more authority you seem to have. When consumers or businesses begin discovering this content, and share it with others, this adds even more credibility. Most people won't share content that they don't find to be extremely valuable. Therefore, the more shares or "likes" that your content receives, the more valuable and authoritative it will seem to those searching for what you provide.
Although it may seem more natural to use the inbound marketing method for B2C businesses, you can tailor your efforts to fit any target buyer group. If you have taken the time to develop your target buyer personas, you know the correct approach to take. If rather than an individual you are targeting a specific type of business, you can simply use the same methods and alter them for your needs. Craft your content, your calls to action, your landing pages, and your social accounts to speak to the businesses that you are interested in doing business with. A B2B company can find much success with inbound marketing if it is done in the right way.
To read much more on how inbound marketing can help both B2B and B2C companies, download our free eBook "How Inbound Marketing Drives Real Results".