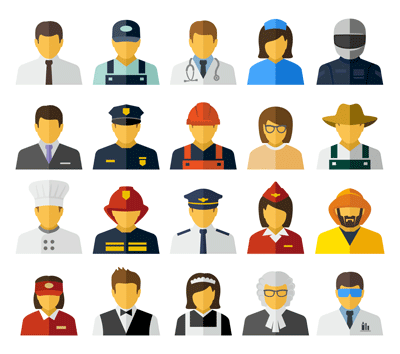 Many of our clients are small businesses (which can actually be defined as any company with fewer than 500 employees). These businesses serve a small geographical area, and can't fathom attracting customers from all over their state, let alone all of cyberspace.
Because of their size and relative inexperience with the web, they don't even consider using the internet to generate leads. Most people mistakenly believe that's a more appropriate venture for major corporations or much bigger companies. But not only can small businesses effectively utilize inbound marketing strategies; we heartily recommend that they do so. Regardless of the size of your business, inbound strategies can boost your leads and drive sales.
Here are four reasons that prove inbound can work for any business:
It fits within your budget
I'm not going to lie to you and say inbound marketing is free or extremely cheap – nothing worth doing is. But what I can tell you is the costs pale in comparison to traditional marketing methods such as direct mail and yellow page ads. You may have to pay a company to help you handle the volume of emails you need to send, and we recommend investing in marketing automation software, but these are equivalent to infrastructure costs. Aside from any subscription costs, the price to send emails, post to social media and update your website is minimal.
It's eminently adaptable
One of the worst things about traditional marketing methods is the fact they are static and permanent. If you pay for some billboard ads, those ads will have to stay up for a while before you can determine their effectiveness. And if they don't work? You'll have to pay a hefty sum to continue renting those billboards, plus you'll have to pay to change the messaging.
You'll face no such issues with inbound marketing. Don't like your messaging? It can be changed with just a few keystrokes. Email marketing campaigns, website copy and social media profiles can be updated from any computer, tablet or smartphone in seconds. And all it will cost you is the time it takes to make the changes.
Google now prioritizes local business listings
Google stays on top of the tech world by always evolving and updating its methods, including its search engine algorithms. The latest update placed a bigger emphasis on local listings. So when a user searches for a particular type of business or product, Google will give local results prime placement at the top of the results page. This is great news for small businesses, because it guarantees you'll have priority placement with your local customers.
It puts you on solid ground for the future
Where do you think marketing is heading? With the way Millennials can't pry their eyes away from digital screens, do you think yellow pages ads are the marketing platform of the future? Clearly, internet marketing isn't going away and will only become more prevalent as time passes. By biting the bullet now and setting up digital marketing systems and procedures for your business, you're going to be in great shape for the future.