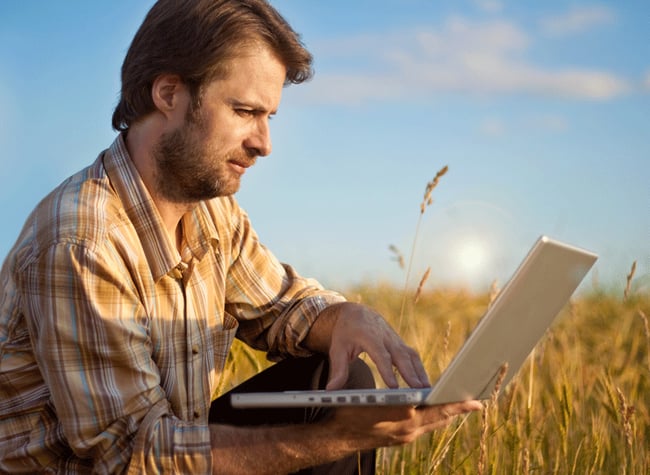 Pest control is the sort of work that changes somewhat from one season to the next, and there are differences in the work that you do in different geographical locations. But, there's one thing that all pest control companies have in common with each other, and, really, with all other businesses for that matter. You need to continue attracting new customers, and retain the customers that you've already worked with, if you want your business to succeed.
But what's the best way to accomplish that? While it seems there is no shortage of bugs and pests out there, there's also plenty of competition vying for all of that business. And just as we tell our clients in every line of work, it doesn't matter how good you are at what you do, if your potential customers can't find you. The question, of course, in today's changing world, is how to make sure that you're visible to your customers, and that you stand out above your competitors. That's why we recommend at this point in time that you need to be using online marketing strategies.
Give up on print ads
I know this has worked in the past, and maybe you're still seeing your competitors running ads in the yellow pages or in the local newspaper. But let's be honest - when was the last time you actually looked in the yellow pages (in print or online) when you needed a service. Or responded to a newspaper ad, for that matter. That's just not where people turn when they need information or help these days. If you're relying on print ads to get the word out, you're behind the times. Intelligent use of some online marketing strategies will help you reach customers in the 21st century.
The search engine is your friend
Nowadays, when people need something, very simple, they start with a web search. Most people have gotten used to the idea of being "always on" on the internet, between our broadband connections at home, and our always-connected mobile devices, which keep us online, at near-broadband speeds, pretty much everywhere we go. When people are looking for what you're selling, chances are they're going to start at a search engine, so one of the most important online marketing strategies is to make sure you turn up in their search. The art, or science of making that happen is called Search Engine Optimization (SEO).
Keywords are the key
The "key", if you will, to SEO is to use keywords to ensure that you'll rank high in search engine results of people looking for your services, or for information about what you do. It's important to have a good understanding of your potential customers' needs, and what questions they'll be asking. With this is mind, you can make sure that your website content includes those keywords and the subjects that they're concerned with.
Establish yourself as an expert in your field
Here's something else to consider when you're planning your online marketing strategies. When today's consumers are faced with an otherwise level playing field of competitors trying to get their business, they prefer to work with people who they trust. You can use your blog content as well as other methods, like social media, to earn that trust. If you're writing about topics that are "hot" to people looking for your services, you'll begin to get the reputation of being an expert in pest control matters.