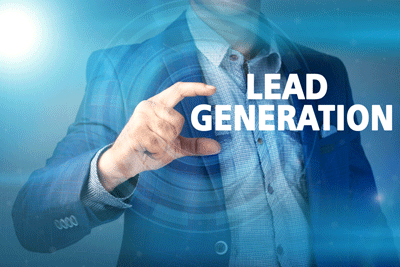 When people look for marketing answers, they always seem to be looking for the same topics. How can I generate leads online? What do I write my blog articles about? How do I market on social media? We see these questions all the time, and if you look around our blog you'll see we have written a lot of words about them.
But many of those blogs are more advanced, meant for marketers with a bit of experience. Today I'd like to simplify it quite a bit. I want to answer the first question: how can I generate leads online? It's not as difficult or daunting as you might fear. Let's discuss the necessary components for such an undertaking.
It all starts with a website
If you want to generate leads online, there are many strategies you can employ. But no matter which one you select, you're always going to need a strong sales website.
For starters, any business in America should have a website in 2016. There's really no excuse for it, especially when you consider how many website building services are on the market. A website will allow visitors to find out information about your business, but it also functions as an online storefront, allowing you to make a strong first impression on your visitors – provided your website design is up to snuff.
Here at Rhino, we prioritize simplicity. Your website should be attractive, but what's most important is that it's functional. We never want site visitors to feel overwhelmed, confused or put off by our website's design. Because those feelings won't encourage them to stick around the site very long.
Now you need a hook
And by hook, I mean something that will capture your audience's attention and bring them to your website. We're proponents of inbound marketing (sometimes referred to as content marketing), which relies on blogs to drive traffic.
The idea is pretty simple. You write blogs about topics that are relevant to your field, in order to relate to your ideal customers. Then, when they perform Google searches about your field, your blog articles will appear in the search results.
Of course, there's a little more to it than that. You have to develop keywords and post on a regular basis, but the core concept is the same. The blogs bring the people in.
And then what happens?
Well now it's time to turn those visitors into leads. Continuing with the inbound theme, we would accomplish this through the use of "content offers." A content offer is something informative along the lines of a blog, but it's a tad more in-depth. It also comes in a different format, such as an eBook, Infographic or white paper.
The reason the content offer has to go deeper is because it's not exactly free. We won't charge the visitor anything for it, but we will ask them to provide their contact info in exchange. Since this content offer is a different format than the blog and promises additional info, it seems more exclusive and therefore worthwhile. A visitor will gladly part with contact info if they think they might learn something.
This is just a crash course
We can't explain lead generation in full in a single blog article. So if you're interested in learning more, take a look at this eBook: