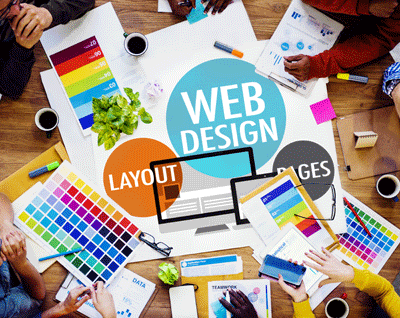 As an inbound marketing agency, we work with clients on marketing campaigns every day. And with all of that experience, we've developed certain beliefs about marketing and inbound campaigns. Regular readers of our blog, aside from getting amazing tips for better marketing, are familiar with some of these commonly held beliefs.
For instance, we tell all of our clients and blog readers that they should blog at least thrice per week. Any less than that and you should expect minimal growth, because the impact on your search rankings will be slow. Another rule we live by? Your business website can (and should) become your most powerful sales tool. If you layout the site in a smart, effective manner, you can use it to drive the majority of your sales. But the layout has got to be just right.
Interested to learn more? Then read on to find out what a successful sales website looks like:
It's attractive without being busy
Web designers are capable of creating some incredibly snazzy graphics, but is that useful to your business website? It may not always be needed. The site doesn't have to be the most impressive thing known to man, it just has to work – and all the Flash animations in the world won't help it create more sales. In fact, a site that's too flashy (no pun intended) can be aggravating to visitors, because their internet connection might not be strong enough to support it.
So instead of trying to create a fireworks show on your home page, opt for sleek and simple. It can be attractive, but never sacrifice functionality for aesthetics.
It's easy to navigate
We've had many discussions with clients about this, especially when they disagree with some of our design ideas. That's fine – we encourage open dialogue and feedback with our clients, and ultimately our goal is to give you what you desire. But if you really want to have a successful sales site, then take our advice: make navigation as simple as possible. A permanent navigation bar at the top of every page can accomplish this, but there are other ways.
Additionally, every single page should have a link to contact the company. You never want the visitor to be confused about how to get in touch with you.
It has plenty of links to content offers
One of the other centrally important parts of inbound marketing is the content offer. These offers are pieces of in-depth content that we offer to visitors for "free" – they just have to provide us with contact information in exchange for it. This transaction is so vital because it turns a visitor into a lead, and a lead can potentially be turned into a sale.
Since we are definitely interested in helping that happen, you should include content offers throughout the site. Every blog article should end with a link to a content offer, and be sure to feature them prominently on the home page.