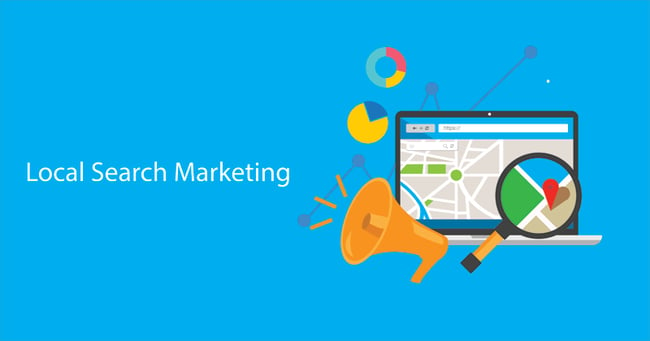 Local business owners face a myriad of challenges in today's world. The proliferation of large national and even multinational corporations makes it tough for a local business to compete. They're able to outspend small shops on marketing and advertising, and are able to undercut local merchants on pricing due to the sheer volume of business they do. That doesn't mean though, that a mom and pop shop can't survive nowadays. There are still plenty of prospective customers who prefer the service they can get by working with a smaller scale operation as opposed to a huge corporate entity. Recently I needed to replace just a single screw, went into a local hardware store, and within seconds, the proprietor found an exact match for the one I lost, at a cost of $.25. I can only imagine how long that would have take at one of the big chain stores. There are also increasing movements to "support local businesses".
The trick, of course, is to figure out how to get those customers to find you. You don't have the advertising budget that the big companies do, so you can't possibly compete in the arena of TV and print ads. Fortunately though, buyers are increasingly starting their purchasing processes on the web, and it's not at all difficult for you to establish visibility online. A key step in establishing your web presence is making directory submissions to a variety of relevant listings.
At this point you may be asking yourself, "Directory submissions? I thought it was all about search engines these days". Well, yes and no. First off, let's not overlook the importance of directories in the history of the internet. In 2016, we hardly talk about web search apart from Google, but at one time, it was Yahoo! who reigned, and was for years the default starting point for most people's web experience. It's easy to forget that Yahoo! was originally not a search engine, but was a collection of directories. Even it's name shows this, as it's an acronym (or perhaps a backronym) for "Yet Another Hierarchically Organized Oracle".
Actually the real value in your directory submissions is not just in people finding you in those listings. More importantly, these directory submissions become a vital element in what's known as "search engine optimization", or SEO. Some customers may go to the trouble of looking for such a local listing. But most will go straight to Google, and SEO is the science (or is it an art?) of making sure that you rank high in those searches. (As a side note, my little trip to the hardware store today started with a Google search as well, both to identify the shop, and to find out their hours for today.)
There's a lot that local businesses can do to improve their SEO. Your presence in directories, as well as maintaining accurate, up to date, and consistent information across the board, will influence how you rank in Google searches. Here at Rhino, we want to help you achieve the best ranking possible, and to that end we've partnered with Yext to employ location-based tools to drive web traffic to you. We'd love to discuss your business with you, and design a solution that will bring business to your door.