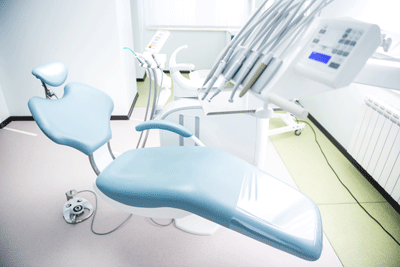 Your website is often a person's first interaction with your brand. If your homepage is difficult to navigate, messy, and just overall unpleasing to look at, you could be losing potential customers. According to Inspired Mag, users form an opinion of your site in .05 seconds once your page loads, and 88% of users are less likely to return if they had a bad experience. Dental websites often suffer from poor design and optimization. If you haven't changed your website since you opened your practice in 1998, it is time! Don't let your website be the reason for a decline in business. Here are three reasons why you should start a redesign today.
Increase your number of leads
Your website should be a sales tool. It should not be a static page of text and pictures of teeth. It should be incredibly easy for any visitor to find exactly how to contact you, where your office is located, and what services you offer. Dental practices are in a unique situation because most visitors to your site have already decided they need a dentist and are comparing different ones. It is up to your site to convince them that you are the best. If a person has to click through numerous pages or locate oddly placed buttons just to set up an appointment, you have probably already lost them. Keep things simple and easy. On a webpage, less is more! Don't make them work for it.
By providing many form fills on your website for inquiries, email subscriptions, blog subscriptions, or eBook downloads, you will start to see more and more leads coming in. The people who provide their contact information to you are interested in what you have to offer and can often times be nurtured into customers. Your website should provide value for visitors. It will keep them coming back, bring attention to your business, and build trust with your audience. As a dentist, it is important to stand out from your competition, and a great website can set you miles apart.
Rank higher on search engines
Whether you just opened your practice or you have been around for a while, you probably rely on organic searches for most of your website traffic. This is when someone types in related search terms to find you. People don't often know your practice name off the top of their head, so they will just type in "dentist in (city name)" or "dentist near me." If your website is not optimized (designed to be found through search engines), then your page will likely not even rank in the top results. According to Moz, "The first ten results receive 89.71% of all click-through traffic."
By adding useful blogs about dentistry topics, adding relevant keywords to your site, and following other SEO best practices, you can move your website closer and closer to the number one slot on Google. The more visible your site is, the more likely you will see an increase in visitors, which increases your opportunity to generate leads and fill your appointment calendar.
Engage with mobile users
If you haven't changed your site in many years, it likely isn't very accessible for users on mobile devices. Research from Statista shows that mobile users account for 43% of organic search engine visits. With such a large percentage of users browsing the internet on their smartphones, you are missing out on a huge segment if your website is not mobile-friendly.
Someone might drive past your practice one day and then search it soon after on their phone. They see a completely disorganized and unusable website, exit out, and are left with a poor taste in their mouth that no mouthwash can cure. Test and adjust your website to make sure this doesn't happen to you. You want people to choose you based on what you have to offer, so don't scare them away before they have a chance to find out!