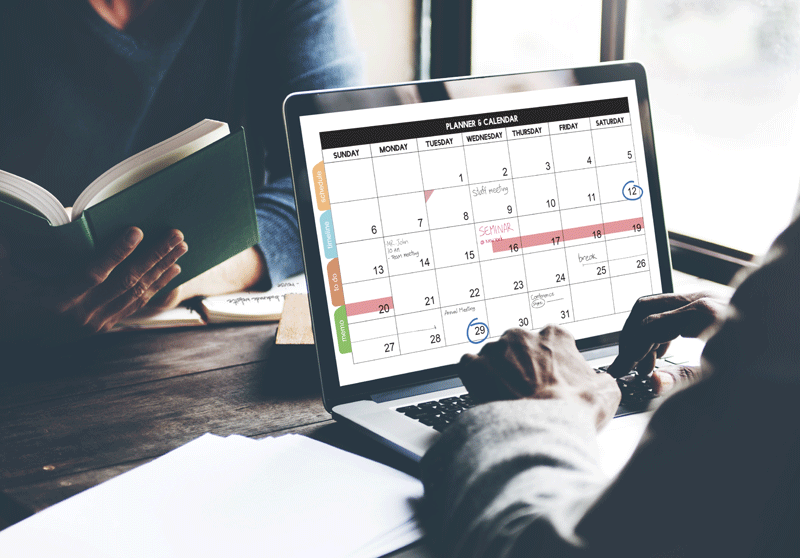 These days it doesn't matter whether you are a B2B company or a small business, you should be utilizing social media. If you have never used these sites before it can be very overwhelming and confusing. A common question is: how often should I be posting? There are some accounts that seem to post every second, some haven't been active for years, some post sporadically, and some are on a strict schedule. How do you know which will work best for your business page? It really depends on so many factors that there is no one answer.
The best place to start is to see what your closest competitors are doing and how that is working for them. If there following is extremely low despite frequent postings, you know that something isn't working well. Of course, you can't look at frequency in a bubble. The quality of content, your credibility and authority, and the loyalty of your fans are hugely important to this equation. Take stock of your current state on all your social media accounts. Look at how you are doing so far and where you want to improve. Listed below will be some general industry guidelines for how often to post, but always take into account your individual situation.
Facebook: 1x per day
The most popular social networking site also has one of the most powerful analytics and insight tools out there. As a page manager for your business you can navigate to your insights from the top tool bar (shown below), which will be located above the main page.

From there, you will be able to see how many people your posts reach, the amount of likes for each post, your page views, and much more. Clicking on the "Posts" button located on the left hand side will show you exactly when your fans are online and when your posts get the highest level of engagement.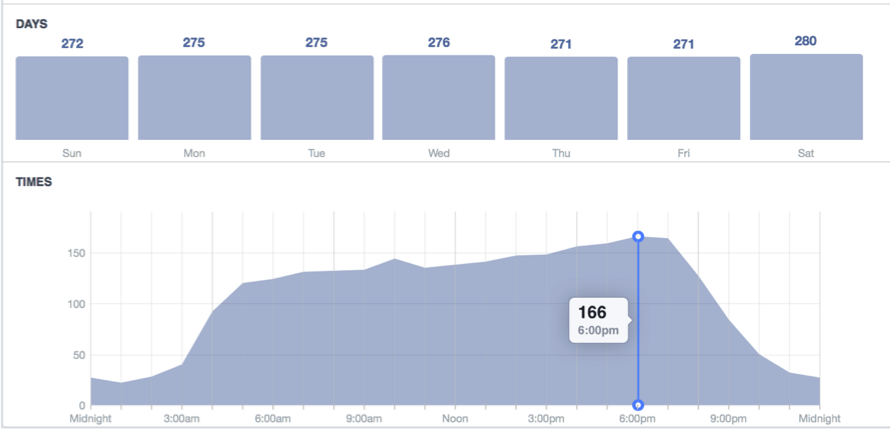 In this example, you can see that these fans are most active at 6pm and consistently across every day of the week. Therefore, this business should take this into account when scheduling posts. As for how often to post, Buffer recommends posting to Facebook once per day. Most data echoes this as well. Especially with small brands, engagement dramatically drops off with every subsequent posting after one.
You don't want to spam people, but don't ignore your followers either. Social Bakers found that "if you post fewer than 2 posts a week, you will not engage your audience enough for them to maintain a social connection." You need to find the right balance for your company. Experiment with different times, different types of content, and see what works best.
Twitter: 4x per day
Twitter is perfect for spouting out quick, fun updates or sharing interesting pictures or articles. It is generally seen as less formal than Facebook because of the character limit and younger audience. Everything moves much quicker here, and posts often have a very short window to be noticed. Like Facebook, Twitter offers its own analytics program to measure the effectiveness of your posts. It isn't as in depth as Facebook's, but it still gives you a good idea of when to post and how often. You can find the analytics by clicking on your profile picture in the right hand corner and locating the correct button (shown below).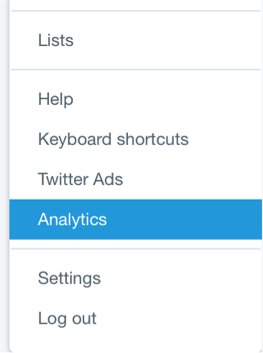 On this page you get a nice overview of the overall engagement rates and impressions for each tweet. You can also see information on your audience like their interests and gender. Shown below is an example of the analytics you will see.

This data shows the relationship between amount of tweets per day and the impressions per day. You can figure out whether more tweets lead to more engagements or simply more impressions. It can help you determine what is working best for you.
If you don't have enough data yet, most sources like Track Social recommend between 4 to 5 tweets per day but more tweets doesn't necessarily hurt either. They actually found that after a drop in engagement after 5 tweets, engagement increases and eventually surpasses that bar.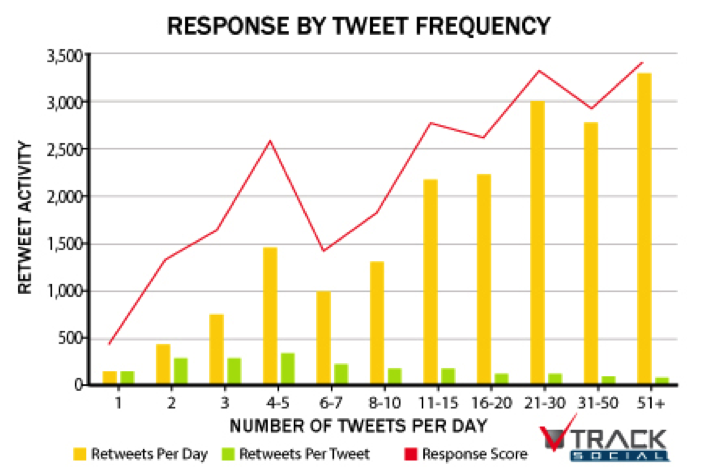 For Twitter, you need to figure out how much time you are willing to spend on it. It can really take over your life, especially if you are trying to tweet 50x a day! Do what you think is most appropriate and best for your business.
LinkedIn: 1x per weekday
LinkedIn is the professional's social network, so you need to figure out if your business even belongs here. You should probably set up a company page, regardless of your industry, because it could be useful and is another place to promote yourself. In terms of posting, you probably should only post if people in your industry are active here. Everything should be professional in manner, so you shouldn't try to repurpose your tweets here.
Similarly, to the previous two, LinkedIn offers analytics tools to track your posts. From your page manager view, the button is located in the top section near your profile picture.

Here you can view the level of engagement for each posts, the impression, clicks, and interactions. This information will show you which day is your best performing in terms of any of those categories.

I wish that it would also tell you the time you posted these, but the day is also important. According to data gathered by eClincher, the best time to post on LinkedIn is once every weekday during business hours. Users are generally not active on weekends because this is more of a work related platform.
Summary and Other Frequencies
If you are interested in other social media platforms, there is a lot of research out there to give you a good idea. This post from Buffer also goes over Google+, Pinterest, and Instagram. Before jumping into every single site, make sure it will be a worthwhile use of your time. You only have so many hours per day, and even with social media scheduling tools like HubSpot or Hootsuite, it is still a lot of work.
In the end, picking the right frequency really comes down to experimentation and trying out different things. What might work perfectly for one business could completely fail for another. Start out with these benchmarks and adjust as you learn about your audience. It is a learning process, so don't expect to get it right the first time.