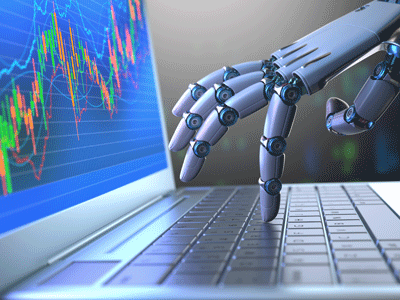 If your company is considering switching to inbound marketing for the first time, or your business wants to slowly integrate techniques into your existing strategy, you might be wondering whether you need to invest in marketing automation software. The amount of options can be daunting for those just getting their feet wet and may make you wonder if the software is even necessary.
So, what is marketing automation? According to HubSpot, "At its best, marketing automation is software and tactics that allow companies…to nurture prospects with highly personalized, useful content that helps convert prospects to customers and turn customers into delighted customers." It sounds great, but what's the catch?
The software can be expensive
You need to consider your budget when deciding if you need marketing automation software. Many companies, such as HubSpot and Pardot, bill annually, so you need to be ready and able to spend a large sum of money up front. The good news is most companies also offer a free trial period where you can test out how useful or effective the tools are and if they are right for your business.
If you are looking to grow this year and increase the number of clients without increasing your workforce, marketing automation might be a good thing to consider. It can be very effective at managing long lists of clients, monitoring leads, and helping to convert leads into customers. You might be able to get by pretty well with Excel spreadsheets and other basic tools, but once your business starts to grow, it can be too much to handle. Marketing automation software can help streamline your processes, organize your data, and give you valuable insights that you never knew existed before. Look at the prices beforehand and see whether it is an investment you are willing to take.
It isn't artificially intelligent
A big part of inbound marketing is content creation. It is essential for increasing your page ranking, for bringing in visitors to your site, and it gives your business a voice. You might be doing great publishing blogs on your own, using WordPress or other tools to create your website, and having an employee or two handle all your social media. In which case, maybe the software isn't needed quite yet. However, marketing automation software can handle all those things and much more while giving you detailed insights into potential leads and other analytics to help you create better content and close more leads.
The problem some companies make is assuming marketing automation software is going to do all the work for them. It definitely takes off a lot of the stress and hassle, but it won't replace a marketing team. Someone still needs to write your blogs, social media posts, and create your website. If you want to give this person some powerful tools to aid in their inbound marketing strategy, check out some automation software. Also be sure that your team is willing to put in the time to learn the software because some of the software can be complicated and difficult to grasp for those who have no experience. If all else fails, consider hiring an inbound marketing agency.
It can be difficult to implement
If you are already receiving a satisfying amount of leads, which your sales team is successfully converting into customers, and your inbound marketing strategy is working, you probably don't need automation software. Sure, it can be very convenient and effective for some businesses but not for every one. These statistics from Customer Experience Matrix show that successful inbound marketers only rank marketing automation software as the 5th most effective tactic to achieve inbound marketing objectives. Content creation is ranked number one, so you want to focus most of your effort there and in SEO, which is ranked two.
Marketing automation software can help with both of those tactics, but if you have neither the time nor money for it then don't worry about it for now. When the time comes that your marketing team is too overwhelmed with their daily tasks or you simply want to get more done, see if automation is a solution. It is not an absolutely essential tool for inbound marketing, but when used effectively and by skilled marketers, it can really take your business to the next level.