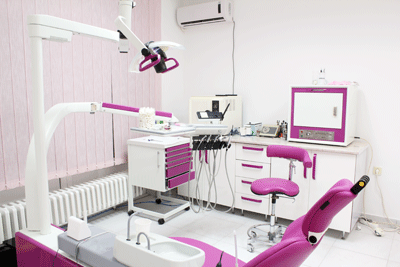 Every business owner wants to see their business grow, and dentists are no exception. Maybe you are in tiny office and want to move to a large facility, or maybe you hope to open a second practice one day. Either way, you need patients to make these dreams come true. Marketing can help you make these goals a reality.
You probably have some sort of marketing strategy in place already, such as buying advertisements or relying on referrals, but there is a whole world of online marketing techniques that dental practices can use to their advantage.
Your Website is a Selling Point
The number one thing you need to be successful with online marketing is a well-designed, optimized website. People searching for dental services in your area will be researching the websites of every dental practice near them and making judgments based on what they see. According to ChartBeat, 55% of users spend fewer than 15 seconds actively on a page. Therefore, if your website doesn't quickly and effectively communicate what you have to offer, you may have lost over half of your visitors.
Browse websites you frequent for inspiration or even take a look at your competition to see what they are doing. A great tip is to make navigation as simple as possible. It should not be a scavenger hunt to find basic information. You want visitors to be able to quickly find these key things.
Your contact information
Your location
The types of services your practice offers
How to make an appointment
Another great addition to a dental website is a review section. According to Futuredontics, 70% of dental patients said online ratings and reviews influenced their choice of dentist. Most people like validation in their choices, so having a nice list of recommendations will only benefit you. Make use of your resources at hand, and encourage your current patients to leave these reviews.
You Need to Attract the Right Sort of People
Once you have a fully functional website up and running, you need to bring people to it. It is no use to you if you have no visitors. However, you also don't want visitors who have no intention of becoming your patients. Online marketing is all about targeting the right stranger and turning them into a customer.
There are several ways to do this and many involve inbound marketing techniques. These include tactics like blogging, social media, and search engine optimization. They all have the goal of increasing awareness of your brand and increasing traffic to your website.
A great marketing tool for dentists is blogging. This can easily be added to your website and does not cost huge amounts of money like traditional advertising techniques. Blogs are educational and informational, so you aren't blatantly promoting yourself. Instead, you are establishing your dental practice as a respected authority. By sharing information that people are curious about, you increase the likelihood of being found and remembered.
Companies that have a blog receive 55% more visitors and 97% more inbound links (HubSpot). This pushes your webpage farther up on search engine results, which is incredibly important from a marketing stand point. The higher you rank on search results, the higher the chance that someone will click on your page and possibly become a new patient.
Don't Dismiss the Power of Social Media
Social media is easy to write off, but it is a cheap and easy way to promote your dental practice. According to Pew Research, nearly two-thirds (65%) of American adults use social networking sites as well as a full 90% of young adults (18-29). It is highly likely that your current patients are already on these websites and that those you want as patients are on them too.
You can use social media to give your patients quick updates about things like changes to your office, new services you offer, special discounts, or anything else you think is appropriate. It is also a great way to promote your new blog articles, which will bring more traffic to your website. Learn more about the different platforms here and the pros and cons for dentists.
You only have so many hours in a day, and most of them are probably spent seeing patients that need your help. If you don't want to go through the hassle of learning how to market your practice effectively, then consider partnering with an inbound marketing agency. An agency will handle all the strategizing and execution, while you can focus on how to handle all the new patients coming through your door.