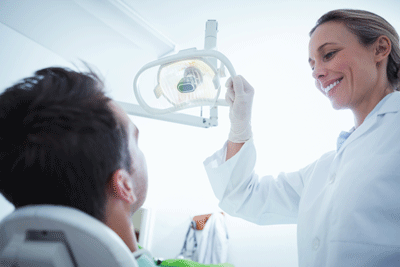 Dentistry is a tough industry because of the level of competition. It can be very difficult to make your practice stand out from all of the others in your area. I can't even count the number of times I have seen a new dentist office open and subsequently close just a few months later. Everyone has teeth, so why is it so difficult for many offices to stay open? Well, the sad truth is nobody likes going to the dentist and most people do everything to avoid it. According to Inside Dental Technology in 2014, 75% of dental offices in the US reported four straight years of declined production. Combine the bad reputation of dentists with the oversaturation of dental offices, and you can see why this percentage is so high.
Inbound vs Outbound
Many dentists rely on advertisements in local newspapers, magazines, or yellow pages and wonder why they struggle to gain new clients. These techniques are known as outbound marketing, which attempts to get a company's message "out" to as many people as possible. The problem with this is that it tries to target everybody rather than focusing on the people most likely to become customers. It is true that everyone should be visiting the dentist, but it is unrealistic to expect it. By spending excessive amounts of money and time crafting ads and commercials, you are simply hoping for the best and seeing what happens.
Inbound marketing on the other hand attempts to bring the people who actually want to visit the dentist "in." It specifically targets buyer personas, which are your personalized, ideal customers. For dentists, this could be something like stay-at-home moms with young children or maybe working professionals who have neglected the dentist for far too long. Through inbound marketing techniques like blogging, social media strategy, and eBooks, you create content that these buyer personas will seek out on their own and show off your company's knowledge and authority.
Save money
Outbound marketing tactics cost a lot of money. According to HubSpot, "the average cost for one outbound marketing lead is $332 compared to the significantly lower $134 cost of an inbound lead." Paying monthly fees or huge one time payments for billboards or TV spots is often times just not worth it. One of the other downsides of these practices is you can't measure how well they work. It is hard to quantify how many leads a billboard generates and what happens to leads that might come from there.
With inbound, you have such a high level of control and ability to measure everything. By using marketing automation software, you have access to a whole range of statistics and reports that will tell you exactly how well your strategy is performing, how well your website is ranking on Google, and where your leads are coming from. By going all digital, there are so many more options available. You can automate a lot of your efforts such as social media or emails, which will save you time out of your day and therefore money. Dental offices can begin inbound marketing themselves through social media and blogging, but to see real results it can be beneficial to hire an inbound marketing agency.
Increase the number of clients
According to Dentistry IQ, the ideal number of patients for the doctor (as opposed to the hygienist) is eight to 12 per day. This can only be achieved by having a loyal contact list and a steady stream of new customers. Inbound marketing is a great tool because it brings in leads that are ready to buy. Companies that blog generate 126% more leads over those that don't. The great thing for dentists is that there are so many oral hygiene topics that people want to learn about.
People these days would much rather ask a question on Google than over the phone, so by creating informative blogs, people will be more likely to find and learn about your business. If someone's tooth starts to ache, they search for a reason online, find your dental practice's blog, and if you are in their area, it is highly likely that you will be the place they call for an appointment.