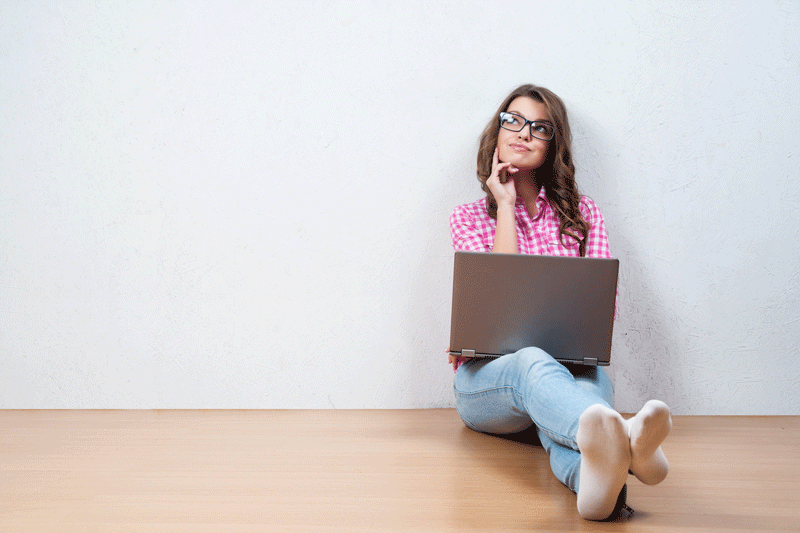 Here at Rhino, we've become champions of content marketing, which is a highly effective method for driving traffic to your website, and converting those visitors into buyers, all centered around the use of engaging content. Some of that content will be eBooks or whitepapers, which entice people to come to your website to download them. But much of the content will be a fairly constant stream of blogs. Business blogging is a great way to keep potential and past customers coming back to your website for more fresh content. We encourage our clients to blog on an ongoing basis, and because we practice what we preach, we also maintain a blog, all centered around advice to marketers. My son says that's very "meta" ("You're blogging about blogging, dad?").
As we do a fair amount of business blogging ourselves, we've learned a few tricks of the trade. Here are a few pointers on what to do and what not to do when you write a business blog.
DON'T forget who you're writing for.
Remember that you have a target audience, and keep them in mind when you're writing your blog articles. In inbound marketing, this is known as the buyer persona, a sort of imaginary profile of a typical potential customer of what you're selling. Don't base your content on what sounds nice to you. Try to put yourself in the shoes of your audience, and try to write in a manner that will be useful and interesting to them.
DO your research.
You're not writing a doctoral thesis. But your blog posts should be informative, with content that is useful to the reader, and above all, accurate. Though you may be an expert in your field, it still pays to do a bit of homework, to ensure that you're not giving any wrong information. You'll also want to provide enough valuable content to keep readers coming back for more, and also to win them over enough that they'll give your their email addresses in exchange for more content, and that will require some research. But -
DON'T make your posts too academic.
Again, this is not a scholarly work. Your blog needs to be informative, but don't make it so dense or dry that it feels like work to read it. There really aren't specific rules for business blogging as far as form, style, or content. You'll need to achieve some balance between keeping your writing useful and informative on the one hand, and entertaining on the other hand.
DO post regularly.
Part of the value of business blogging lies in keeping fresh, new content which will keep you ranking high in the search engines. Posting at regular intervals, on a schedule, will help you accomplish this. There's no real rule, but we find that three times a week is optimal.
DON'T use confusing headlines.
It's the headline of your blog post that will lead people to either click through to your site to read the post, or just keep on scrolling. Your headline is your big chance to get a reader's attention. Don't waste that opportunity by using a title that's overly witty or cute. Use a concise, informative headline that will entice a reader to stop what they're doing and click on your link.
DO use keywords to improve your SEO.
One of the benefits of business blogging is that if you do it right, it will help your search engine ranking. The way to accomplish this is by the use of meaningful keywords, which you can expect your target audience to be searching for. Pepper your article with the right keywords, but don't overuse them. If you just start overloading your content with keywords without regard for context or readability, Google will know that you're trying to game the system, and their algorithms will actually penalize you by lowering your ranking.