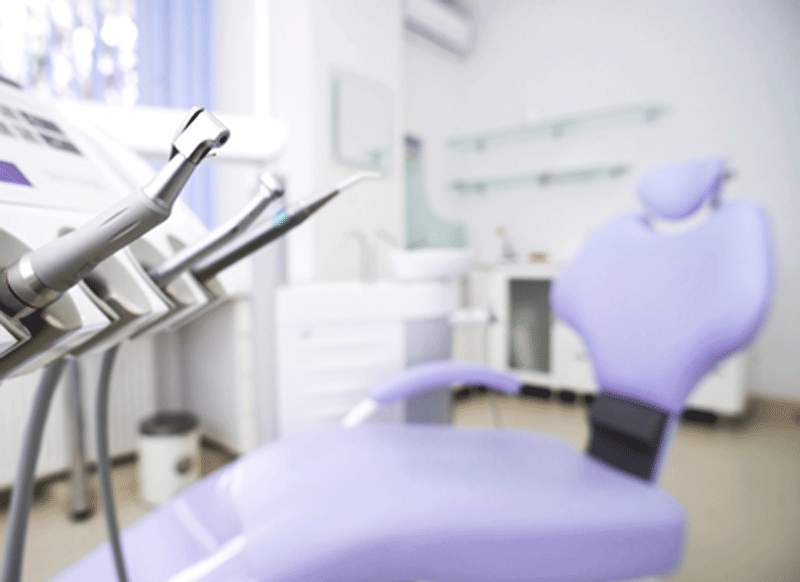 Marketing for dentists can seem like a hassle at best and a waste of time at worst. It is difficult to know where to even start or what to do, especially if you have no experience with marketing. Your staff probably already has their hands full with the day-to-day operations of the office and can't afford to take time to think up a strategy or plan. However, your new patient list has been stagnant for the past few months, and you want to know what else can be done.
Online or digital marketing is a great tool for dentists to consider for this purpose. Our society is quickly moving away from print media and traditional advertising, so why do so many dentists continue to use these? These outbound marketing techniques tend to cost thousands of dollars, and it is often not clear whether they give you any return on investment. Please stop wasting your time and money paying some poor person to dress up as a tooth and stand on the corner waving a sign. Stop buying billboards along the highway with your face on them. Stop trying to come up with creative commercials for local television stations. It's time to join the digital world.
Let people request appointments online
Convenience is key for many consumers. According to Nielsen, viewers typically leave a website within the first 10 to 20 seconds. If they can't find what they are looking for within that time period, you have likely lost them forever. Visitors to your dental website should be able to quickly and efficiently locate your office address and your phone number. If this isn't already in place, it is probably time for a redesign!
Another important thing to include on your website is a place for patients to request an appointment. This can take the pressure off people who might not be as comfortable on the phone, and it allows your staff to see exactly when this person wants an appointment before even speaking with them. Additionally, "74% of patients said the ability to take appointments right away plays a decisive role in their decision to choose a dentist" (Dentistry IQ). While an appointment form is great from a patient perspective, it is excellent for dentists because when a visitor fills out a form on your site, you collect their info and they become a lead.
Leads are essential in the digital marketing universe because they signify someone who is interested in your business. They might be just thinking about dental services, or they might be ready to make an appointment. It is up to you to convert them from a lead to a patient.
Offer something that people want
You might be wondering about other ways to get leads. Well, people will often gladly give up their contact information in exchange for something they want. You have to figure out what that is. It could be a checklist on daily dental practices, a list of the top cavity causing foods to avoid, an eBook on the importance of proper oral hygiene. As a dentist, consider the most common questions you get from your patients, and then use your knowledge and expertise to create great content. Check out these tips before starting a content marketing plan.
Once you have your content, offer it on your website for free. You aren't charging anything except the request for contact information. Why do you want this again? Once you have collected a fair amount of email addresses and names from these leads, you can start nudging them in the direction of becoming patients. You can try out email marketing, which is incredibly useful to connect with potential customers. You might offer special discounts to these leads or other incentives, or you might simply be up front and ask them to make an appointment.
Having things that people want will also help your website rank higher on search engines like Google. It should be a goal for your dental website to rank on the first page because the first page of results accounts for the vast majority of all traffic. If your competitors are all ranking higher than you online, then they are also likely bringing in more patients as well. By offering exceptional content, you will bring in more web traffic, which can help show Google that your site is important.
Search Engine Optimization is a beast on its own, so check out some of our other blogs to learn more about it and how it affects your webpage rank.
Understand online reviews
Reviews can make or break a lot of businesses and dentists are no exception. Sites like Yelp and Google Reviews play a huge role in online marketing and in consumer buying behavior. Over 70% of dental patients have said that online ratings and reviews influence their choice of dentist (Dentistry IQ). Therefore, your dental practice should set up a page on the most popular review sites and monitor the reviews you are receiving.
It can be difficult since the people most likely to review are usually the ones who had a bad experience, but many of these sites allow the business owner to respond to reviews. You can't please everyone, but you can try to make things right. A great way to combat bad reviews is to encourage loyal patients to review. Be aware that some sites, like Yelp, state in their guidelines not to blatantly ask customers for reviews, and they will hide reviews if they suspect anything fishy.
However, you can still let your patients know you have a Yelp page or a Google review page and that a review would be appreciated. You can provide links on your webpage to these outside sites, which makes it incredibly convenient and easy. You could also include these links in your email marketing campaigns, if you wanted. Overall, it is just important to know that these review sites exist and can be the difference between someone choosing your practice over a competitor's.
Interested in learning more?
This is just a small bite of online marketing for dentists, and hopefully, it gave you an idea of the possibilities out there to help build a new patient list. If you want to know more, browse through our blog for even more ideas and tips. You will find articles targeted specifically at dentists, and even broader pieces on a variety of marketing topics. If you really want to learn more about dental marketing specifically, click below to download our free guide!